Description
Now with Rose Quartz Roller Ball
If the current state of the Republic has you up at night (thanks, dark circles), this organic eye serum is loaded with antioxidants, and will become your new best friend.
We formulated this anti-wrinkle under eye serum with frankincense, lavender, lemon and sweet almond oils. Our formula can help break up the deposits of blood beneath the skin that cause the purple color that contributes to dark circles.
Often called the "king of oils," Frankincense promotes feelings of peace and overall wellness when used aromatically. This combo oil contains powerful astringents, which help protect skin cells. It may also contribute to reducing acne scarring, the appearance of large pores, prevent wrinkles, and lift/tighten the skin.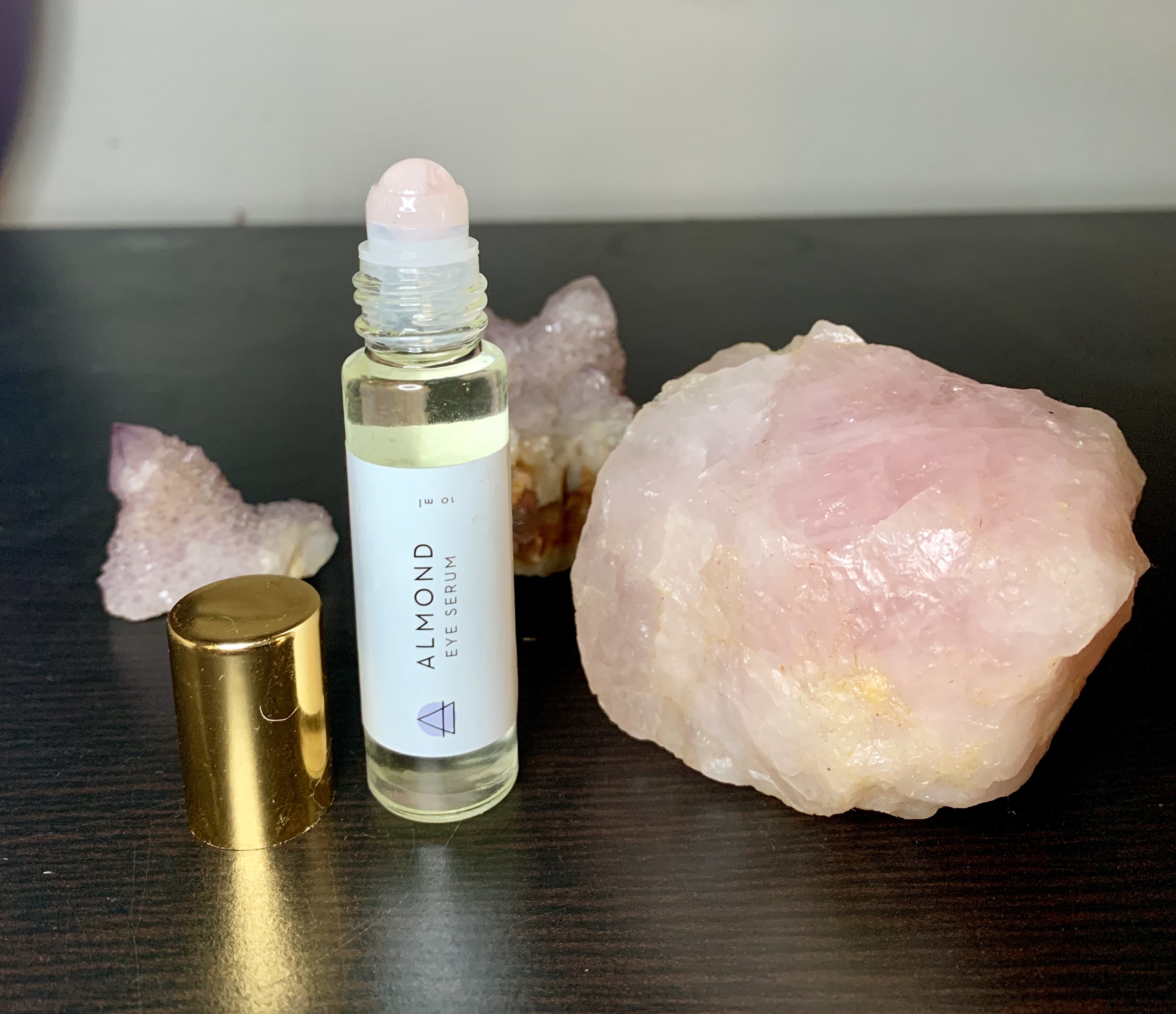 Apply this under-eye roll-on before bed, and you'll wake up looking fresh, it erases dark circles overnight. Also good for morning use.
PLEASE NOTE: Be careful not to get any oil in your eye. Always do a small patch area first to test for possible allergic reactions.
INGREDIENTS: Prunus Dulcis (Sweet Almond) Oil, Boswellia (Frankincense) Essential Oil, Lavandula Angustifolia (Lavender) Essential Oil, Citrus Limon (Lemon) Essential Oil