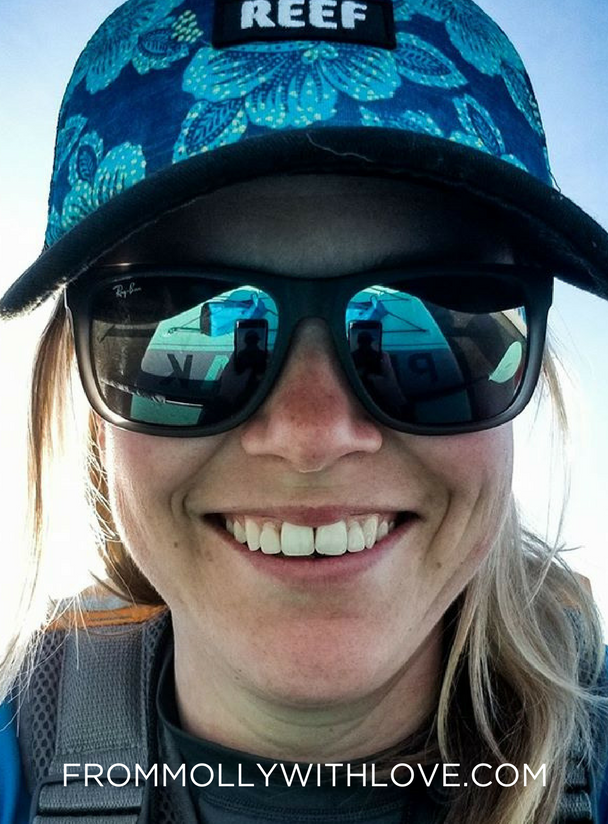 Sydney Williams Joins From Molly With Love as Chief Marketing Officer
I couldn't be more thrilled, excited, honored, and giddy to announce that Sydney Williams is joining From Molly With Love as our Chief Marketing Officer starting on February 12, 2018!
Team FMWL currently consists of me and four part-time employees; Sydney is our first full-time hire.
I met Sydney a few years ago during a women's entrepreneurship course. Since then, she has continued to impress me with her insight, marketing prowess, dedication to self-inquiry, and relentless pursuit of excellence. She quickly understood my vision for From Molly With Love and has often served as a sounding board for ideas over the last 18 months. She is also one of the many friends who has volunteered to roll up their sleeves and help with production when we were in a crunch.
But in addition to being a dear friend, Sydney is an incredible marketer.
She's been in the trenches for more than a decade, on the brand side, as a consultant, and working with agencies. She's delivered excellence for major CPG brands, national television networks, luxury travel companies, and more. Most recently, she's been leading email marketing for NBC, among other things.
Sydney is the kind of person who is always on the pulse of what's next. She's insanely well networked but isn't a name dropper. She's an incredible writer, strategist, and creative mind. She's not afraid to "go there" with herself and constantly inspires me to be better.
But she's also the kind of person who used to jump out of airplanes for fun (no thank you!), so I knew she'd be the perfect partner to go on this wild rollercoaster with me.
COUPON CODE: WELCOMESYDNEY to get 15% today only, offer expires at 11:59 pm PT on Monday, January 29, 2018.
Fun fact #1: Sydney was the voice of the Wienermobile online, helping to launch Oscar Mayer's digital portfolio. 
Fun fact #2: Sydney is a former competitive skydiver.
I am proud to say that From Molly With Love has grown exponentially since we started in my kitchen in August 2016. We made multiple six figures in our first year in business and are now stocked in over 80 retail stores in 30 states and five countries. We did that with very little money, no connections, very few resources (employees), and almost no marketing.
If we can grow that fast with no marketing, then the sky is the limit with Sydney on our team.
Sydney is exactly the kind of partner I need to lead a company, establish a great culture, and grow 7-10x in year two.
Fun fact #3: When Sydney isn't working she's either paddleboarding, at Improv class, catching a live show with her husband, or is capturing photos of epic sunsets around San Diego.
We're so excited that Sydney is a part of team FMWL that we're having a flash sale in her honor! Get 15% off today only with coupon code WELCOMESYDNEY at checkout. And help us make her feel welcome:
Congratulate her at sydney@frommollywithlove.com
Screenshot your WELCOMESYDNEY purchase & tag her on Instagram with the hashtag #frommollywithlove
Check out Sydney's website at Sydney Unfiltered
Follow her on Instagram (@sydneyunfiltered), Twitter, or Facebook.
If you think you'd like to join our mission when Sydney starts building out her team, connect with her on LinkedIn.
COUPON CODE: WELCOMESYDNEY to get 15% today only, offer expires at 11:59 pm PT on Monday, January 29, 2018.
love, molly